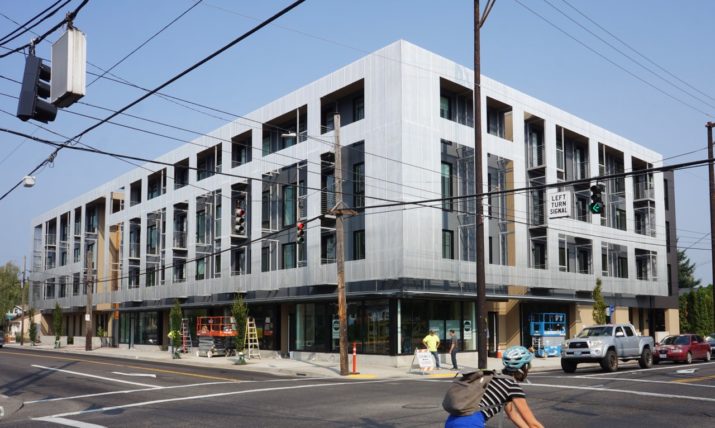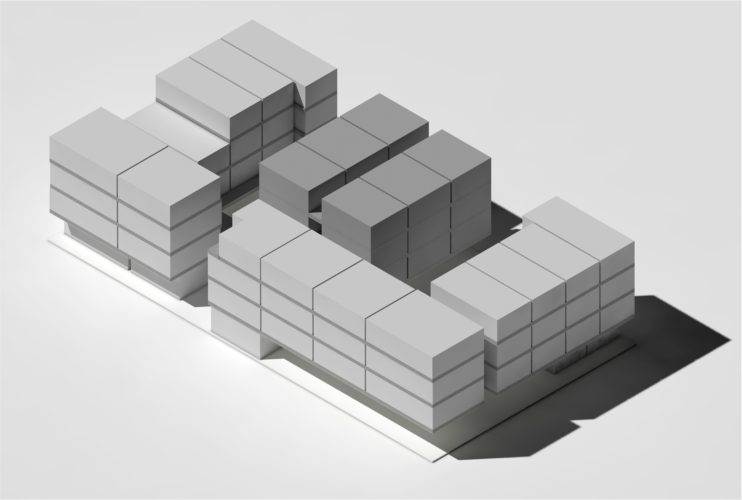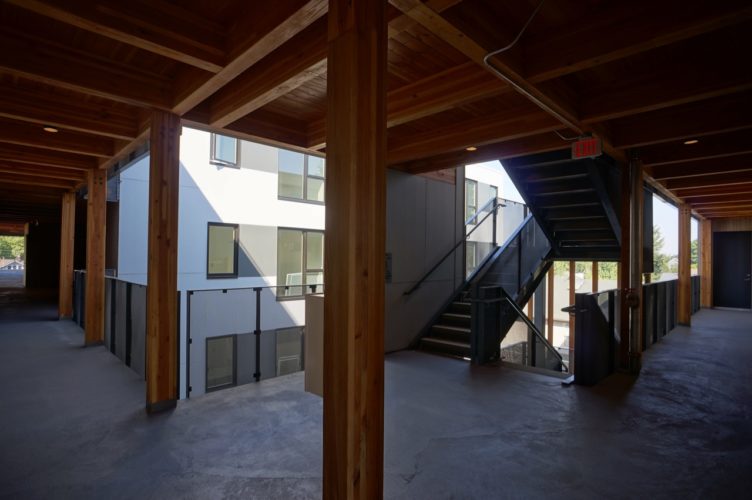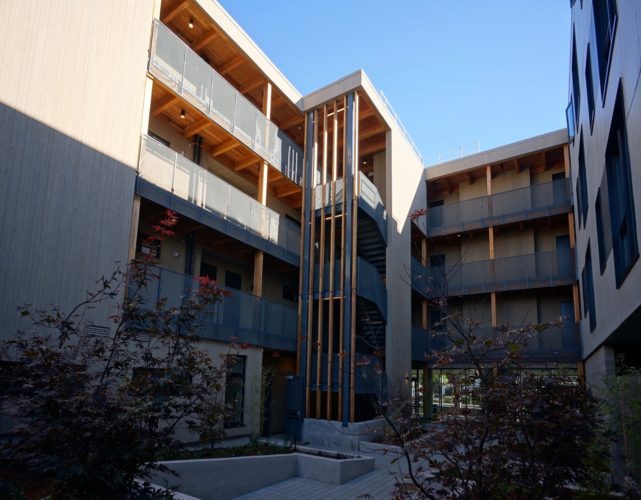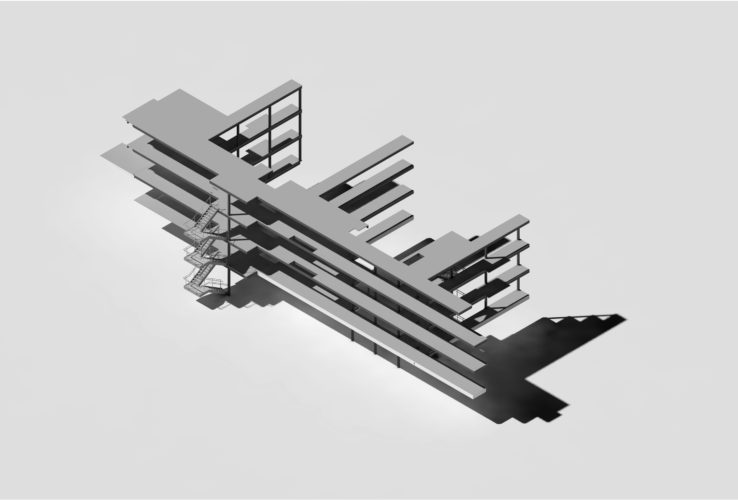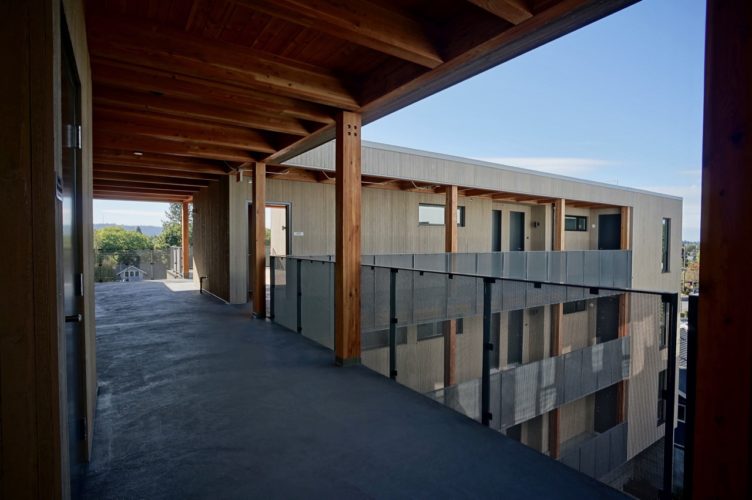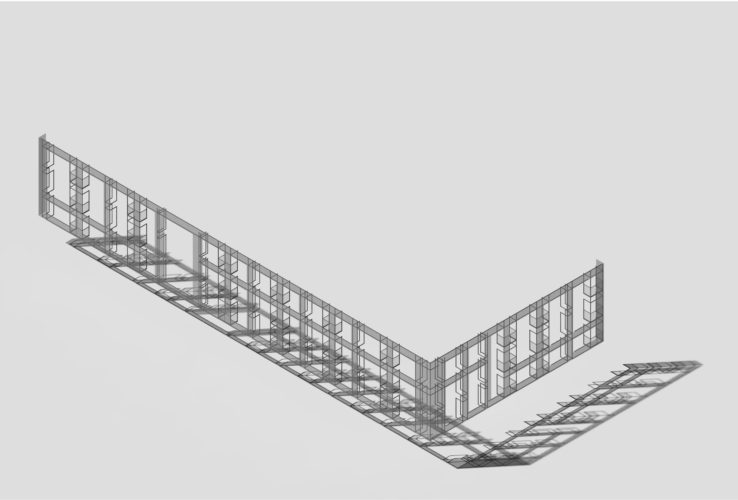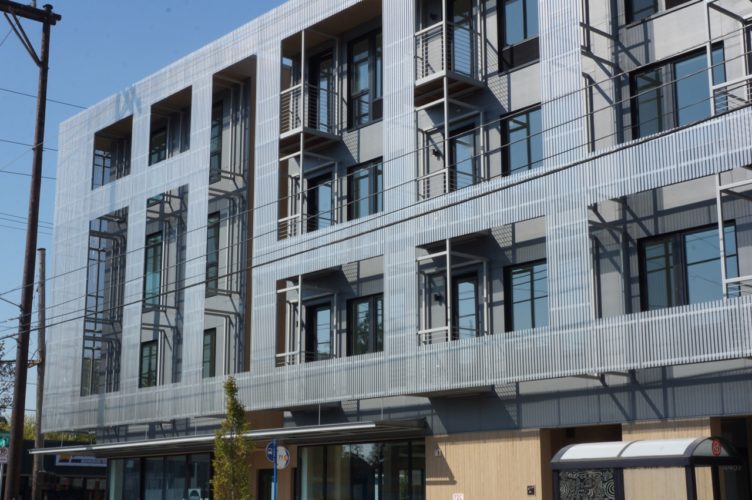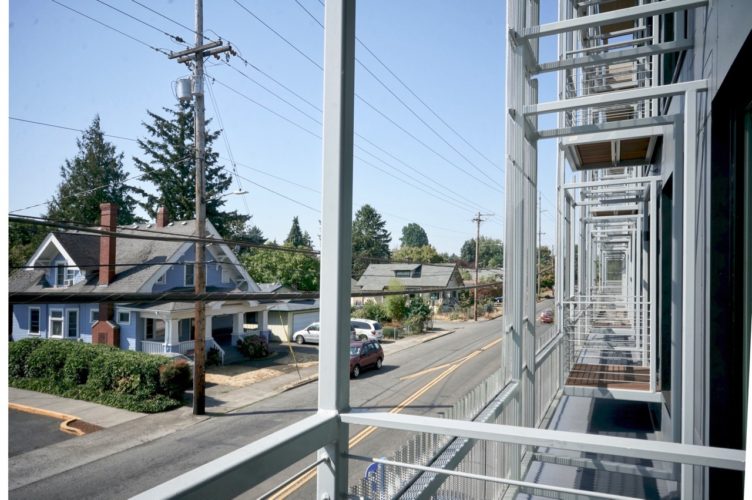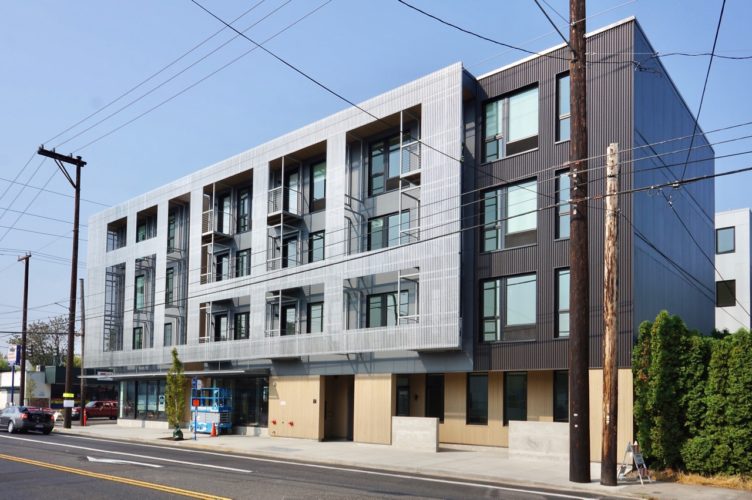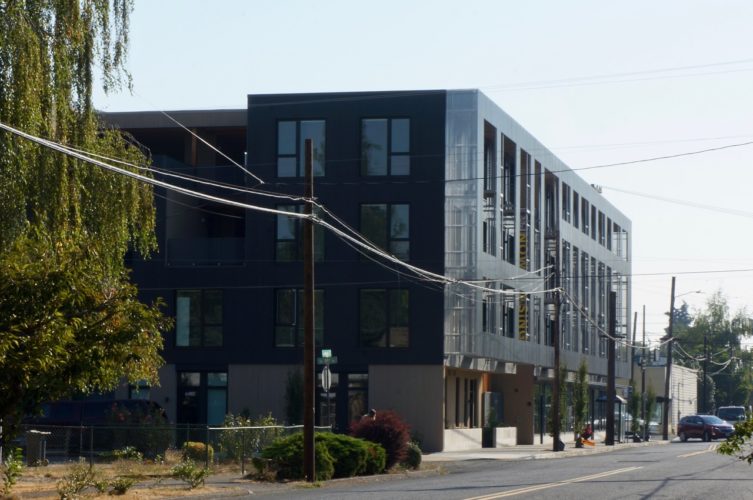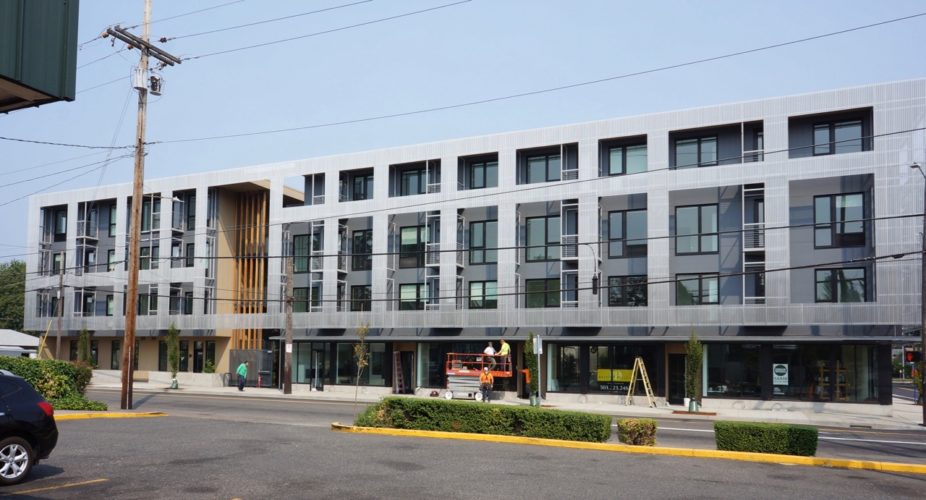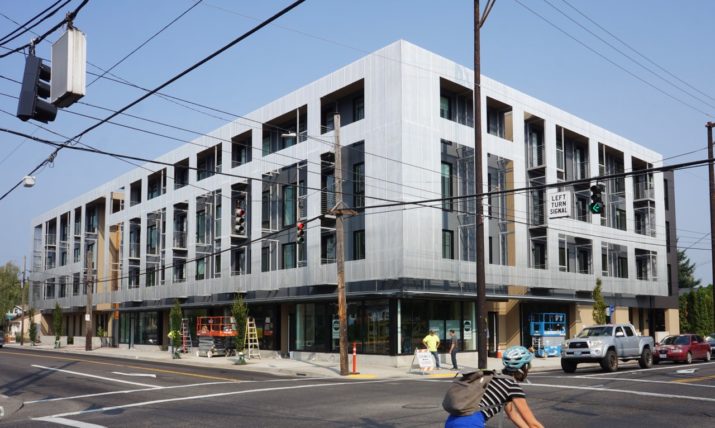 Lenox Addition Apartments
The project is located in southeast Portland on the northwest corner of 52nd and Holgate.  The corner properties at this intersection are the only commercially zoned sites surrounded by a large single family residential district.  This site is the first to be re-developed; with a convenience store, tire shop, and 1 story retail building occupying the other three corners.
The challenge to plan 64 apartments units on the site was premised by a few key principles/ideas that set the goals for the design.  These were as follows;
Respond to the unique urban character of this street intersection.
Avoid the double loaded corridor circulation common in market-rate apartment building types of this scale.
Mitigate heat gain on the large, south facing facade while maximizing views to the south and east.
Create common areas that promote interaction and a sense of community between residents.
Maximize light, air, and views for the individual apartments and communal areas.
Employ sustainable building practices to the greatest extent feasible.
The massing solution creates an "E" shaped building with outdoor timber framed balconies for access to individual apartments and communal spaces.  One bedroom apartments of varying configuration ring the perimeter of the complex with two bedroom units at the corners.  The center portion of the massing contains three levels of studio apartments gaining light and views from the adjacent courtyards formed by the "E" shape.  
Exterior circulation is created with heavy timber frame construction that weaves the individual masses together and rings the edges of two distinct courtyards, bringing light into the units and affording views out to the landscape.  The circulation is planned with openings in the massing at each end, so views extend outward and natural breezes are invited into the complex.  Simultaneously enhancing the experience of getting to one's apartment with open air and views, the open circulation reduces the energy load on the building by minimizing the amount of mechanically conditioned space.
A steel sunscreen/balcony frame system wraps the building on the south and east facades reinforcing the primary corner of the complex and the urban character of the site.  The screen material is made with 40% open, perforated, corrugated aluminum metal panels that create a fabric-like scrim projecting 4'-0" over the sidewalk to create a buffer to the busy street below.  This "thick" facade system creates a three-dimensional, inhabitable space, mitigating public and private life while reducing the effects of heat gain on the building.